Bio
Ik fotografeer mensen in de mist; bij zon en regen; in de wind en schemer. Niets houdt mij tegen om mensen hun natuurlijke kracht of schoonheid te omarmen in een Monumentaal Moment. Een foto als Sociaal Bouwwerk in de tijd. Hoe dat zo komt?

Biography
Mathilde Evaline Jansen(1981) graduated from the Royal Academy, The Hague (KABK) in 2006 (after a year at the Rietveld Academy in Amsterdam), following which she undertook several art residencies and exhibited her art photography internationally, as well as carrying out commissions as a conceptual documentary photographer for the media as well as for companies and organisations such as KPN, Strukton, nrc next and Splento.
Dar es Salaam has been a second home and source of inspiration. In 2016 she completed the postgraduate studies Professional Artist in Class.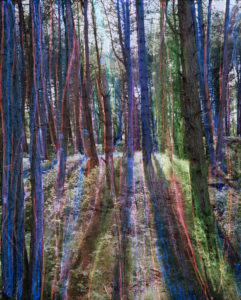 Her primarily photographic practice seeks the universal value of natural minerals as a means of tracing the complex relationship between people and the global economy. She aims to create new perspectives from which to examine social structures and the connections between the local and global, which, for Jansen, form the basis of human attitudes, social positioning and intercultural communication.
In her practice Jansen consciously interweaves market-driven ways of thinking with an integrated holistic vision of nature, teasing out the borders between the two.
Using experiments in [analogue] photography, incorporating awe-inspiring constructions on location and manipulating medium format negatives, she creates a dynamic interplay between subject matter and representation, navigating areas as diverse and all encompassing as nature and ecology, spirit and community.